New Whiskey Finds
Jan 18, 2012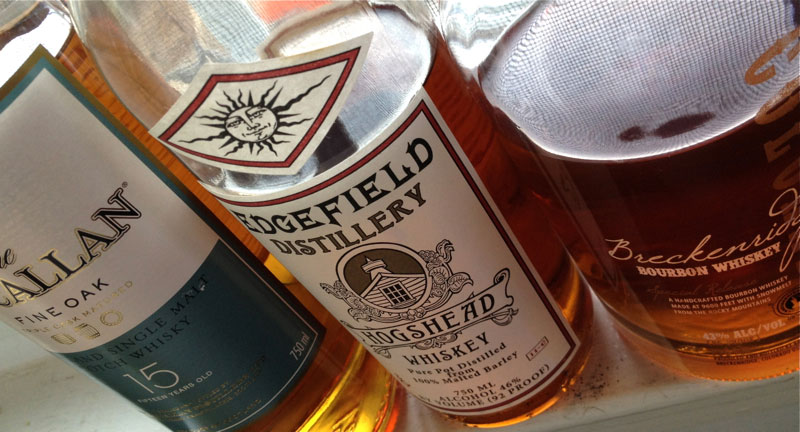 I've been enjoying some unusual and delicious whiskeys lately. From the left:
MacAllan Fine Oak 15
This is the spry younger brother of the 30-year-old Fine Oak that my father and I tasted in Seattle. He sent me the fifteen as a late Christmas present.
Hogshead Whiskey — Edgefield Distillery
Distilled by the lively, talented, and prolific McMenamins Family, just outside of Portland, Oregon. Hogshead is a delicious, exceedingly smooth whiskey that has some hints of spice and butterscotch. Anna and I picked this up at the Kennedy School while on vacation over the holidays.
Breckenridge Bourbon Whiskey
Thanks to my good friend Derek Balmer for sending this one my way. Brekenridge dares to try to unseat my all-time favorite hometown brand, Stranahan's Colorado Whiskey. Derek ran across Breckenridge Bourbon Whiskey during the dark days of the Stranahan's drought of 2010. He did me a kindness in sending me a bottle for Christmas and wow, it's fantastic.